What does the ocean mean to me?
As part of the activities for week one (#UoSFLOceans1), here are some of my favourite ocean images, and a little bit about what they mean to me. The first image comes from a field trip I was part of a couple of years ago to Iceland, we visited the Jökulsárlón ice lagoon, featured in several movies, notably the car chase scene in Die Another Day, and just across the road, is one of the prettiest beaches in the world. When the glaciers calve icebergs into the lagoon, they are washed out to sea, and then pushed back onto the black sand beaches which are very typical of Iceland. I was lucky enough to be there in good weather, and the sunlight on and waves over the brilliant blue ice on black sand was a truly fantastic sight:
The next one is not strictly of an ocean, but of the relationship between the ocean and the atmosphere, highlighted in this MODIS image of two clear von Karman vortices, taken over the Pacific. This is one of my favourite websites, the image of the day is always a great shot, and really well explained, well worth checking out when you have a spare five minutes, some of the shots of the ocean are amazing!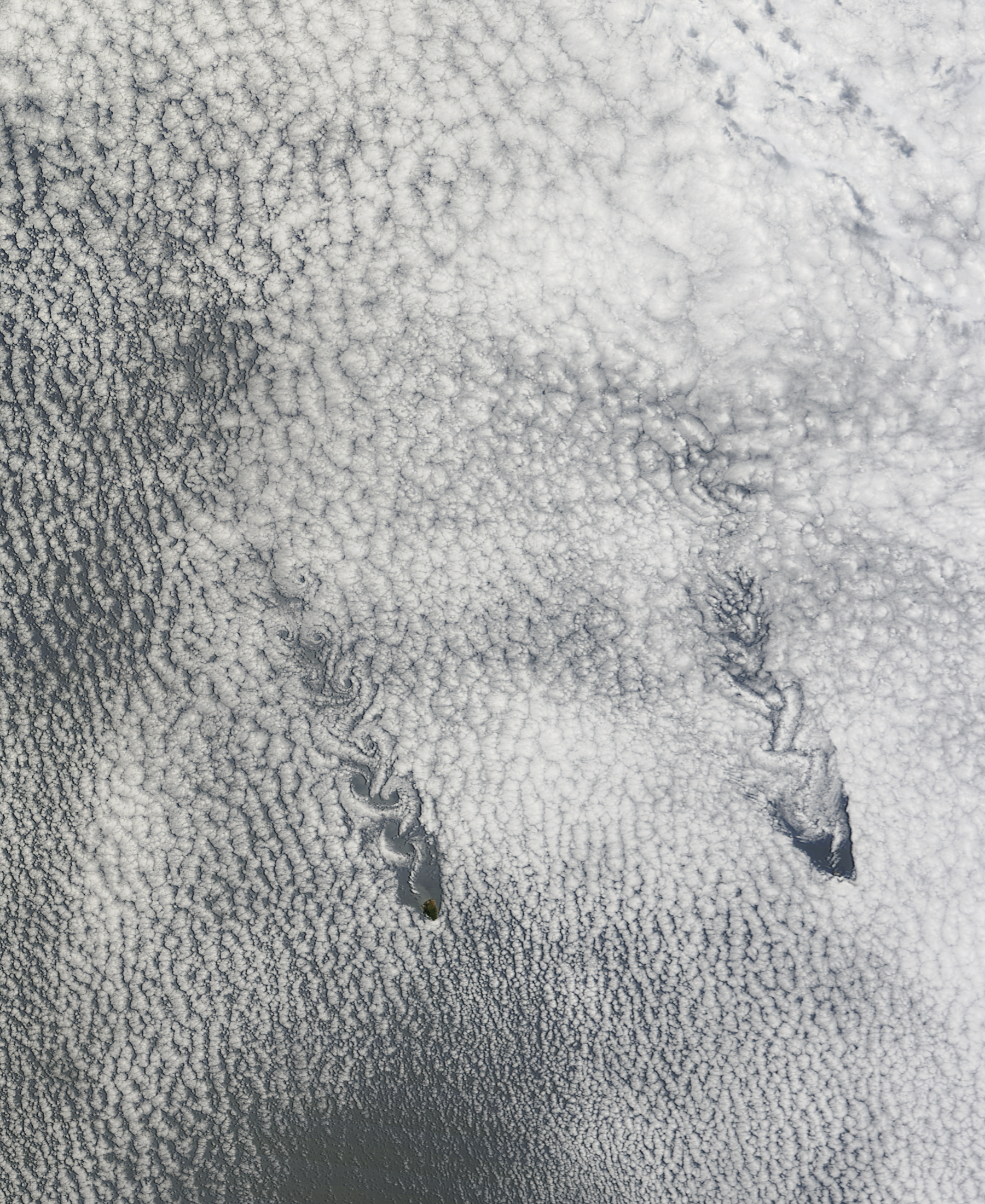 The third image is related to my PhD, the large tsunamis of the last decade made a real impact on me, and in part led me to my PhD. One of the main methods by which we can prepare for these risks, is to understand which coastlines are vulnerable, how often Tsunamis have struck those coastlines, and their potential triggers. One of the best archives for palaeotsunamis lies within the deep sea sediment record.  This is an image of the sediment core I am currently working on, which contains a significant turbidite deposit (submarine landslide deposit). Whilst we do not know if this is the result of a tsunami yet, hopefully over the next few months, the record contained in this core can be dated and investigated, and tell us about the geohazard that led to its deposition:
Keep an eye on the blog over the next few days for some more posts from the facilitators, educators and researchers based at the National Oceanography Centre, Southampton.